Tel 01384 400777
Tel : 07973 148333
Luxury Holiday Villas
in Cyprus
Villa in Secret Valley Golf Resourt, Paphos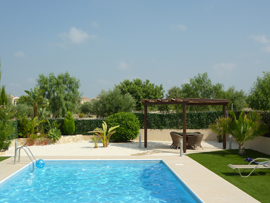 Luxury villa in Secret Valley close to Paphos and Pissouri.
Peaceful location 15 minutes drive to Pissouri beach and Paphos town.
Click here for more information
Villa in Pissouri, Limassol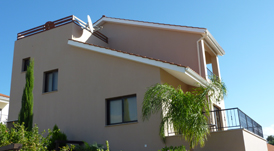 Villa with private pool and sea views. Peaceful location, 10 minutes walk to village, 5 minutes drive to beach.
Sleeps 6 (3 Bedrooms).
Click here for more information
Based in the West Midlands and Cyprus, Narvic Properties is a family run business, founded on traditional family values. With over 23 years experience in the UK residential property letting, commercial letting and now luxury holiday rentals on the idyllic island of Cyprus, Narvic Properties has evolved into a company focused on exceeding its customers every want and need when renting a home or holiday villa.

The reason for expanding into holiday rentals in Cyprus is simple - after a family holiday to Cyprus, we just couldn't get enough of this perfect holiday destination. The Paphos district provides a combination of a vibrant city with the authentic Cypriot life style and offers relaxation, amazing Cypriot food and many of the best beaches on the Mediterranean.

With two new luxury Villa's available, we hope to bring you everything you require in order to have the perfect get away holiday. Both Villas have 3 bedrooms and will sleep 6 people, and the location offers great diversity without any compromise on quality.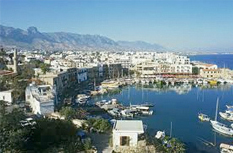 Our first property is situated in the prestigious Secret Valley Golf Resort. This large holiday home provides the perfect base to explore either the Golf course, near by Paphos or the incredible Cypriot beaches and countryside.

Our second property rests within the idyllic village of Pissouri and offers our customers a real taste of the traditional lifestyle. Pissouri's picturesque village square brings locals and tourists alike together to enjoy some of the best tavernas in Cyprus.

Our villas offer the best of both worlds – luxury accommodation in traditional Cypriot surroundings.
We look forward to welcoming you to Cyprus to begin
your holiday of a lifetime.
Partnership No: OC376771
Narvic Llp, Unit 4 Dawley Estate, Stallings Lane, Kingswinford, West Midlands DY6 7AP
Tel: 01384 400777 or 07973 148333 Email: Richard@Narvic.net Copyright © 2012 Narvic Llp. All rights reserved